Incentives for making your home more energy efficient.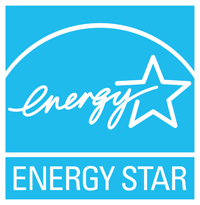 Today's heating and cooling products perform better than any that have come before them. Energy efficient appliances (such as those with the ENERGY STAR logo) not only help to improve home performance, but they can save you a great deal of money each year on your energy bill. Not surprisingly, appliances that fit this description can sometimes be costly, often causing homeowners to think twice about moving forward with a purchase.
Manufacturer rebates can help sweeten the deal for those who are interested in making valuable home performance upgrades on a budget.
Everyone Benefits with Manufacturer Rebates
Upgrading your home's heating and cooling system can be beneficial in a number of ways. For one, it will help make your home more energy efficient, thus decreasing your monthly energy bill and fostering true home comfort. As more homeowners move toward embracing energy efficiency, everyone begins to benefit.
The leading manufacturers in the industry are well aware of the potential associated with home performance upgrades, which is why many offer special rebates that make paying for their products easier than ever.
How it Works
At Greiner Heating, Air, and Electric, we want our customers to be able to perform upgrades to their homes without having to stress over the financial side of things. We'll sit down with you and determine a plan of action that will help improve energy efficiency and performance for your home, taking into consideration a variety of different factors in the planning process. Once the work is completed, we'll work with you to find manufacturer rebates that can help you recoup costs, thus lowering the overall price of the project at hand.
Our commitment to transparency and honesty ensures that we'll go to great lengths to get you the most out of manufacturer rebates so that you and your family can enjoy the benefits of true home performance.