Find a Rebate for Your Next Project
Many Yolo & Solano county homeowners are enthusiastic about the idea of upgrading their home's efficiency but are less excited about the cost.
Thankfully, applying for California energy rebates in 2023 can help homeowners offset the initial investment of a more efficient heating system, heat pump water heater, or home electrification system. Making these efficiency upgrades will also lead to lower energy bills, helping you save on monthly expenses.
Greiner Heating, Air, and Electric is here to help you get the rebates you're entitled to so that you can upgrade your home and enjoy the benefits of energy efficiency. Whether you live in Yolo or Solano county, there's a rebate program for you!
Contact Us to Find the Rebate Program for You!

BayRen Rebates for California Homeowners
Whether you want to add new insulation to your home or install a new, high-efficiency water heater, Greiner Heating, Air, and Electric offers free help with BayRen rebates.
Greiner Heating, Air, and Electric has a team of Home Energy Advisors on-hand to help you determine the upgrade(s) that will allow you to maximize your energy efficiency and money savings through rebates like a California heat pump rebate, water heater incentives and more.
BayRen rebates are available for the following home efficiency upgrades:
High-Efficiency Air Conditioning
Air Sealing
Duct Sealing or Replacement
High-Efficiency Furnaces
Heat Pumps
Heat Pump Water Heater
Attic Insulation
TECH Rebates
Earn more with TECH rebates! This $120 million initiative was created to support California's goal to be carbon-neutral by 2045. Single-family and multifamily homes are all eligible, and those living in designated "enhanced" regions could be eligible to earn up to $6,600.
TECH rebates are available for the following home efficiency upgrades:
Split Heat Pump
Mini-Split and Multi-Split Heat Pump
Greiner Heating, Air, and Electric can help you determine your eligibility for TECH rebates. Call today to learn more!
Start Your Rebate Journey with an Energy Audit from Greiner Heating, Air, and Electric!
Rebates are highly beneficial for homeowners, but they can be tricky to keep track of on your own, and navigating the application processes can be intimidating. Don't miss out on free money! Greiner Heating, Air, and Electric earned their customers over $2 million in rebates during that last rebate program and will be earning customers even more this time around.
Not sure what upgrades your home would benefit from? We recommend starting with a home energy audit. Our team will assess where your home has the most to gain from added energy efficiency so you know which home upgrades would best benefit your home.
Don't leave free money on the table! Earn every cent of California and manufacturer rebates with help from Greiner Heating, Air, and Electric. Call or contact us online today.
Lennox Rebates & Financing

Save Up To $1,350 In System Rebates.**
Save on a complete qualifying Lennox® home comfort system that includes a gas furnace or blower coil, an air conditioner or heat pump and thermostat.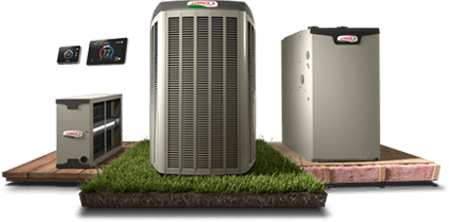 ---
Get up to $150 in combined rebates on air purification, zoning, and a smart thermostat.**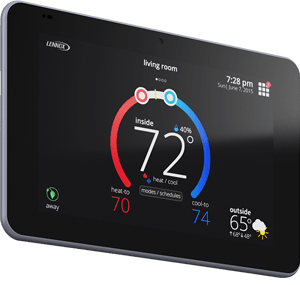 Save now on the iComfort® S30 and save every month on utility bills.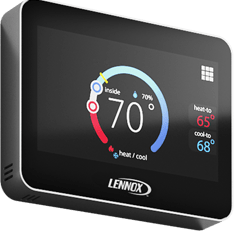 Enhance your comfort and savings with iHarmony® zoning.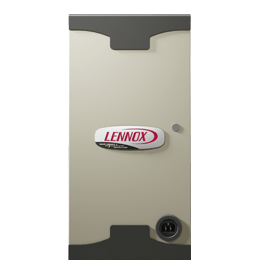 Enjoy more savings and fewer pollutants with a PureAir™ S air purification system.
---
Qualified buyers make no payments, incur no interest for 6 months when financing a new Lennox system.*
---
*Offer available September 11, 2023 and December 1, 2023. All applications are subject to credit review and approval. Not all applicants will qualify. Requires purchase of qualifying Lennox® system. No down payment required. If you qualify for this promotion ("Promotion") and elect to participate, Finance Charges (interest) will not accrue for the first six months (Promotional Period), and you will not be required to make payments during the Promotional Period. If you pay the entire amount financed on or before the last day of the Promotional Period (Promotional Expiration Date), you will not have to pay any Finance Charges. However, if you qualify and elect to participate in the Promotion and do not pay the entire amount financed on or before the Promotion Expiration Date, you will be charged Finance Charges starting the first day after the Promotion Expiration Date at an annual percentage rate (APR) of 8.99%, and the balance will be payable in 120 scheduled monthly payments of $12.60 per $1,000 of the amount financed. No prepayment penalties. Minimum and maximum amount financed of $3,000 and $100,000, respectively. Late charges may apply. Complete terms and conditions and Truth in Lending disclosures will be set forth in the Retail Installment Contract which you should review carefully.
**Rebate requires purchase of qualifying items between September 11, 2023 and December 1, 2023 from a participating Lennox® dealer. Contact your local participating Lennox® dealer for promotion details. Qualifying items must be installed by December 8, 2023. This offer applies to residential installations only. Rebate claims must be submitted (with proof of purchase) to www.lennoxconsumerrebates.com starting September 26, 2023 and no later than December 22, 2023 11:59:59 p.m. ET. Rebate is paid in the form of a Lennox Consumer Rebate Visa® Prepaid Card. Prepaid card is governed by the Cardholder Agreement, and some fees may apply. Please note that prepaid cards are subject to expiration, so pay close attention to the expiration date of the Card. The Lennox Consumer Rebate Visa Prepaid Card is issued by The Bancorp Bank, N.A., pursuant to a license from Visa U.S.A. Inc. The Card may be used everywhere Visa debit cards are accepted. The Bancorp Bank, N.A.; Member FDIC. Conditions apply. See www.lennox.com/terms-and-conditions for complete terms and conditions.