You can count on the local guys to be on time – we're already in your neighborhood!
Greiner Heating, Air, and Electric is 100% residential heating and air-conditioning company… you might see us at the local donut shop… but we won't be on the roof, since we don't do commercial work! We started in 1991 and still serve the same service area! Most of our competition has to go to the Bay Area or Sacramento to find customers who don't remember them. Located in Dixon, CA, we employ highly trained, certified people whose goal is to make our company the best service company in The Solano & Yolo Counties Area.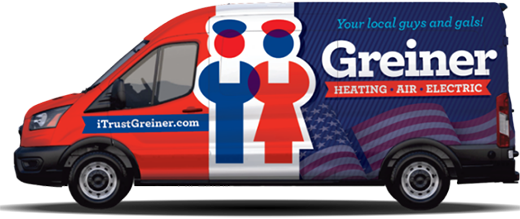 You get the local BPI certified home performance experts & NATE certified technicians
Our company specializes in designing, engineering, and installing complete energy-saving solutions for owners of existing homes just like yours. We take special pride in the craftsmen we train and employ–a fact you'll notice immediately in the attitude and integrity they bring to your home. The first employee hired (Dennis L.) still works at Greiner Heating, Air, and Electric! Our entire company works hard to make your experience with us both hassle-free and enjoyable.
Should we make a mistake, we will admit it and do everything in our power to correct it to your satisfaction.
Member ACCA
Certified by NCI for air-flow diagnostics and air-balancing
Lennox Dealer
American Standard Dealer
Largest Residential (only!) Heating and Air Conditioning Dealer-Contractor in Solano and Yolo Counties
You get more than a "run to failure" company

Many of the competitors have a "run to failure" method of service. This means that they come to your house and replace just the part that failed as fast as they can… missing the root-cause of the failure and leaving you vulnerable to more unplanned breakdowns.
The utility company and the heating and air industry has fought this type of cheap-shortcut service for decades. In 2020, PG&E approved us as a "Qualified Contractor for PG&E's Quality Care" program. This allows us to offer you up to $850 in rebates for proper maintenance!
Of course we make house calls
From the professionalism of our comfort engineers, to the dedication of our field personnel, we will deliver the best service to you. More like Nordstrom's or Macy's than Walmart. We take our responsibility very seriously when you place your trust in us. We pledge to always tell you up front what your cost will be to complete your job correctly. We make it a point to go over any details or limitations of the proposed system that will affect your enjoyment of the end result. You are told exactly what to expect up front. We back this philosophy with our exclusive written guarantee when choosing Greiner Heating, Air, and Electric to contract your job:
"We guarantee that the system(s) we have installed in your home will heat or cool as promised. If the desired temperature range at your thermostat is not achieved, we will repair or replace the system at no charge."
Compare our guarantee with the limitations, fine print and exclusions other companies tend to use to back their work today. This is why Greiner Heating, Air, and Electric continues growing with more satisfied customers each and every year. Give us a call for your service needs and see what you've been missing.